Sixt merges corporate services to offer customised mobility solutions
Sixt has taken a further step in plans to offer a one-stop shop for customised mobility solutions by bundling together its products in the corporate customer segment.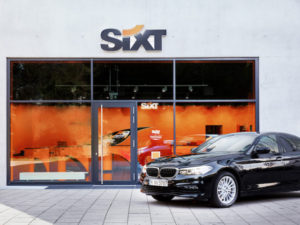 The new sales structure brings together all the group's products under unified management and includes car rental, RideHailing, leasing and fleet management.
The changes see Vinzenz Pflanz – who has served as chief sales officer of Sixt Leasing SE since January 2016 – take over the direction of the newly created Group Sales division as senior vice president.
Meanwhile Oliver Popkowitz – who has worked for Sixt SE in the Car Rental division since 2013 – takes over the direction of the SME & Digital Sales division as senior director.
Both divisions report directly to chief sales officer Konstantin Sixt, who commented: "Sixt is the comprehensive mobility provider. As the only provider on the market, we can offer our customers needs-oriented mobility from our cornerstones of car rental, new mobility services and leasing, whether for six minutes, six days, six months or six years. Our unique ability is increasingly reflected in sales, offering our corporate customers significant added value. We are convinced that Vinzenz Pflanz and Oliver Popkowitz will be driving forces in their new positions, continuing the international development of our offers for corporate clients."
For more of the latest industry news, click here.