Country Focus: Brazil
Autorola Brazil country manager Marcelo Barros provides an overview on the changing face of the country's new and used vehicle markets.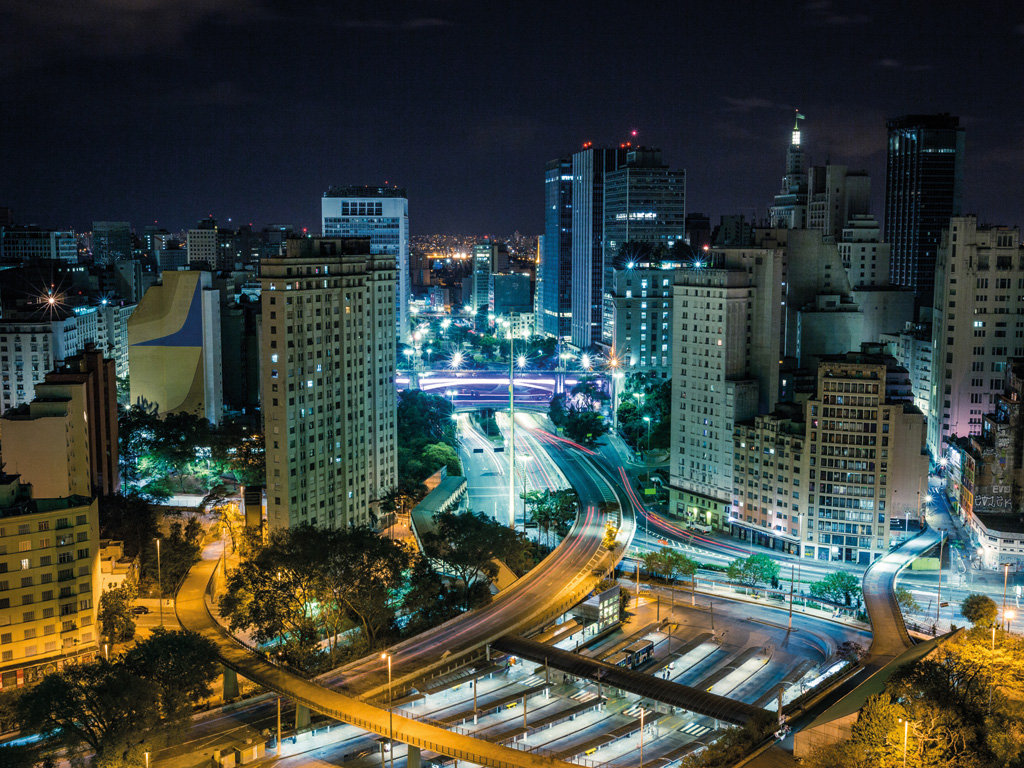 These are testing times for many global markets and some South American countries are seeing industry turmoil and challenges to remain competitive. One example of this state of flux is Brazil.
A static economy and 12.7% of the workforce being unemployed has not helped the Brazilian automotive sector during 2019.
Consumer confidence was originally high at the start of the year, as president Jair Bolsonaro took office on 1 January. However, more than nine months on and it's clear some of that new year optimism seems to have evaporated. Many industry analysts have now reconsidered their predictions of a growing economy and are saying it is now unlikely to kickstart in any considerable manner until 2020.
Manufacturing mindset
Production-wise, this uncertainty has not been the most welcome news for a number of vehicle manufacturers. Fiat Chrysler Automobiles NV, Volkswagen AG, General Motors Co and Ford Motor Co all have car production plants in the country because historically Brazil has proved a successful location and efficient partner when it comes to vehicle assembly. Meanwhile, Toyota has recently announced it will build a new version of the Corolla sedan in Brazil that will run on electricity, ethanol and gas and will be helped by tax incentives. It remains to be seen what impact this development will have, although the authorities are hopeful.
According to the Federação Nacional da Distribuição de Veículos Automotores, the Chevrolet Onix was the best-selling passenger vehicle in June with 19,500 sales, followed by the Ford Ka with 8,398 sales, Hyundai HB20 with 8,147 sales, Renault Kwid with 7,882 sales, and Fiat Argo with 7,539 sales.
On a positive note, new car sales are up by 11.3% year-on-year to the end of June 2019 as consumer confidence rose earlier in the year. However, with over 13 million people unemployed, fewer drivers want to commit to buying a new car, which has seen a growth in used car demand.
Maintenance costs conundrum
Typically, used cars are classed as five years old and with between 60-70,000 miles on the clock in Brazil. It is fairly typical practice for drivers to sell before they are hit with the high maintenance costs that come with vehicles any older than that. The automotive industry is working hard to reduce maintenance costs as they can be prohibitive after five years, but progress is slow. OEMs are committed to providing new cars with three-year warranties, but Brazil has yet to see them reaching five and seven years, which is commonplace in Europe.
Managing the market
At Autorola Brazil we take this increased interest in the used car market as a huge opportunity to serve our current and prospective customers' needs. We offer an efficient way of controlling stocks integrated to a strong online auction platform that assures transparency in pricing and vehicle availability.
Vendors trading used cars online, offering transparency in every part of the process, is one key factor that assures equal opportunity for all parties involved, with a fair pricing system. Inspection reports with a complete set of pictures, standard in all our operations, give buyers full confidence when trading through our services. Leasing and rental companies are also benefiting from this approach and use our web portal continuously to sell their used units.
Our presence in Brazil reinforces our strong belief in being able to improve the used vehicle remarketing process and the strength of the Brazilian market.
Brazilian economics
Despite the predictions, the Brazilian economy rebounded solidly in the second quarter, with growth exceeding expectations. The upturn was spearheaded by a pick-up in investment amid loose monetary policy and improved industrial activity. In addition, exports improved although still remained weak overall due to evaporated demand from Argentina and a subdued external backdrop.
Incoming data for the third quarter has been mixed so far, suggesting that the acceleration may have been short-lived. While consumer and business sentiment rose in August, industrial production contracted again in July and the current account recorded the largest deficit since 2015 in the same month. On the political front, the crucial pension reform cleared another hurdle after gaining a Senate committee's approval on 4 September. The committee also voted to make some minor amendments in another bill, which could boost savings for local governments.
Economic growth is expected to remain in the doldrums this year as collapsed demand from Argentina, slowing growth in China, global trade tensions and problems in the mining sector combine to hamper export growth and investment. That said, lower interest rates should provide a boost to momentum, while faster-than-expected passing of reforms could help rejuvenate confidence. FocusEconomics analysts project growth of 1.0% this year and 2.1% in 2020.
Industrial production fell 0.3% month-on-month in seasonally-adjusted terms in July, which followed June's revised 0.7% fall (previously reported:   -0.6% month-on-month) and marked the third contraction in a row. The result was notably below market expectations which had forecast an expansion.
The fall was driven by declining production of capital and intermediate goods, while consumer goods output rebounded in July. Among the sectors, industrial output fell in 11 of the 26 surveyed, with the main negative contributions coming from falling output of beverages, food products, and chemicals.
On an annual basis, industrial production contracted 2.5% in July, a smaller drop than June's 5.9% decrease. Annual average variation in industrial production came in at -1.3%, deteriorating from June's -0.8% and marking the worst reading since June 2017.
Retail sales (excluding cars and construction) rose 1% from the previous month in seasonally-adjusted terms in July, which followed June's revised 0.5% growth and marked the best reading since November 2018. The upturn chiefly reflected higher sales of food, beverages and tobacco products; other personal and household articles; and furniture and household appliances.
On an annual basis, retail sales rose 4.4% in July, which was notably above June's 0.1% rise. Annual average growth in retail sales rose to 1.6%, above June's 1.2% and breaking the downward trend seen since the start of 2018.
Panellists who participated in a recent LatinFocus Consensus Forecast expected retail sales to increase 1.8% in 2019, which is unchanged from last month's forecast. For 2020, the panel sees retail sales growing 3.1%.
Consumer prices rose 0.11% in August over the previous month, which was below July's 0.19%. The result was driven by falling prices for food and beverages, and transportation products. Inflation edged up to 3.4% in August from July's 3.2%. July's reading had marked the lowest inflation since May 2018. Inflation is at a low level and is below the Central Bank's target of 4.25% for the end of 2019. Annual average inflation, however, was unchanged from July's 4.1% in August.
(Information provided by FocusEconomics)