Volvo restarts premium Test Drive+ service
Volvo's premium Test Drive+ service is now live again, providing access to the carmaker's full line-up, including electric vehicles and plug-in hybrids.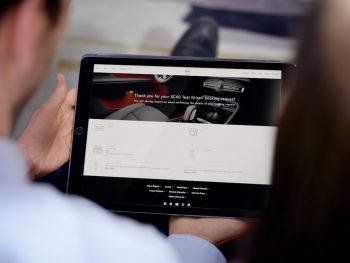 Originally launched in the UK in 2019 – and used as a template for global markets – the Test Drive+ service was suspended in accordance with lockdown restrictions; it's now been reintroduced fully in line with current government guidelines.
Drivers are able to book access to Volvo cars using a live diary and booking system, choosing a car and a convenient date and time. Each test drive is hosted by a Volvo specialist.
Initially, the service will be provided at the customer's preferred Volvo retailer. When Covid-19 restrictions are eased and it is safe to do so, arrangements can be made for cars to be delivered to and collected from customers' homes or places of work. At a future date, extended test drives of up to 24 hours will also be available.
The digital service is run in line with Volvo's move to online sales; the carmaker said earlier this year that it is to become a fully electric car company by 2030 and move all sales online as it looks to future-proof its business.
To access Test Drive+, click here.