Europcar acquires Danish franchisee
Europcar has acquired its Danish franchisee for an undisclosed amount.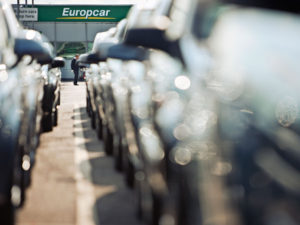 The firm said Europcar Denmark is one of its biggest franchisees in terms of revenue and has around 30% market share in Denmark. It has a nationwide branch network of 40 branches, including locally and at all the major airports, and operates an average rental fleet in excess of 6,000 vehicles covering cars, vans and specialist vehicles. In 2016, Europcar Denmark generated revenues of €60 million.
The move follows Europcar's acquisition of its Irish franchisee in December 2016 and sees the extension of its corporate network from 10 to 11 countries.
Europcar also announced its results for the first quarter 2017, which saw its Adjusted Corporate EBITDA loss widen to €6.2m compared to €4.7m in Q1 2016. The company attributed the loss to the additional investment into its digitalisation programme and the InterRent network and the net losses incurred in the New Mobility division.
Announcing the results, Europcar confirmed its targets for 2017, including accelerating organic revenue growth to above 3%, and increasing the adjusted corporate EBITDA margin (excluding New Mobility) to above 11.8%.