How risky is your fleet… and your drivers?
A resolution adopted by the UN General Assembly earlier this year seems set to raise the standards under which fleet vehicles are driven, operated and managed around the world, reports Dave Moss.
The resolution asks Member States to develop policies to decrease work-related road traffic crashes, allowing the introduction and enforcement of international safety and health standards through adequate road risk management.
Today, while fleet operational standards are generally improving, safety and health law covers driving incidents to different levels in different countries, and published evidence suggests improvements could reduce casualties. The World Health Organisation forecasts that road crashes will be the fifth leading cause of death worldwide by 2030, while the European Transport Safety Council (ETSC) says business use of roads in its region is already the leading cause of work-related deaths and injuries, estimating that 60% of all work accidents resulting in death are road crashes.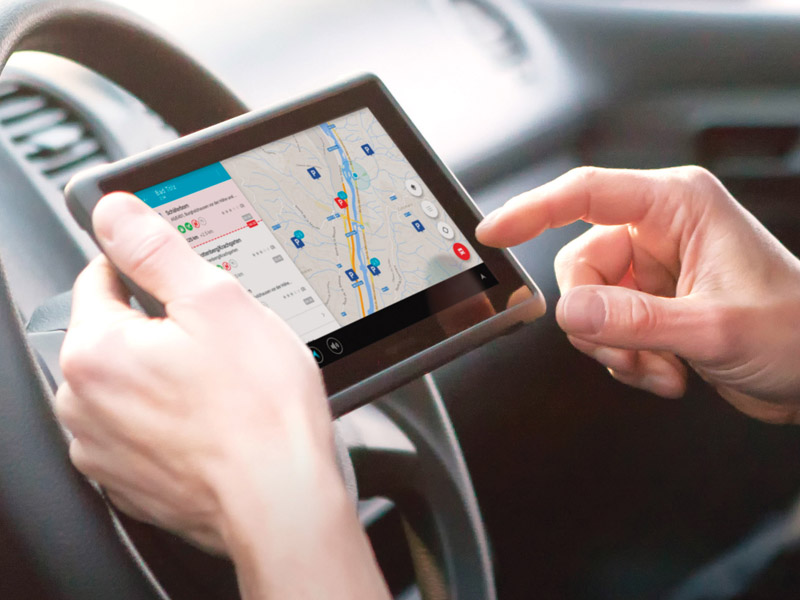 [/vc_column][/vc_row]
Assessing road risk
Recent UK Department for Transport data indicates those driving for work are up to 40% more likely to be involved in collisions than other drivers. In 2012, the Queensland Centre for Accident Research and Road Safety (CARRS) found work-related road crashes accounted for 33% of all occupational fatalities in Australia – amounting to 15% of the country's national road death total. It also found many employers, while addressing risks in other business areas, did not properly address those related to driving.
With experience in fleet and driver health and safety law dating back many years, one of the few organisations operating across the globe providing best practice training in fleet operations and driver risk assessment and management is RoSPA. Their fleet safety audit manager, Chris Knight, agrees with the CARRS research findings: "Its fair to say," he says, "that for many organisations in many different countries, risks arising from driving for work have not been addressed to the same quality level as other health and safety matters".
Vikki Woodfine, partner and head of road haulage & logistics at international law firm DWF, also agrees – pointing to possibly serious – and costly – outcomes. "All employers have a duty of care to their employees, including drivers," she says. "But driving has long been sidelined among some fleet operators as far as health and safety systems are concerned. There are many potential corporate criminal liability issues when it comes to serious work-related traffic incidents, and authorities are increasingly interested in investigating them."
Asked how the current situation might be improved for business drivers in general, RosPA's Colin Knight believes the process must start at the top of every company. "Having driver and fleet safety firmly on the agenda during senior management meetings, and strong leadership, is crucial within organisations. A blend of educating managers and drivers, the right technological solutions and commitment to the law must all play a part in the road risk management system."
Is technology the key?
Today, technology is establishing itself as a central key to professional fleet operations. So-called telematics are increasingly used as a vital tool to improve driver safety, manage risks, keep control of running costs, improve all round operational efficiency – and more. Research earlier this year by RAC Business confirmed a link between growing telematics use in the UK and reductions in 'at work' driver incidents. Almost 38% of the 500 fleets surveyed reported using telematics, with 43% saying it supported their 'Duty of Care' policies. Driver and financial benefits were clear: 52% said technology had reduced collision numbers, while 58% noted less speeding incidents and fines.
The range of available systems is wide, and they can deliver vast amounts of data. Radius Payment Solutions operates telematics services in 11 European countries, and its head of sales, David Mountfield, says: "Though often used as a 'live' cost-saving tool linked to fuel consumption, telematics has a place encouraging drivers to operate as safely as possible. It can monitor speeding and influence harsh driving styles, and, for lone workers especially, it can offer peace of mind. It can also produce data to develop fleet policy and training programmes – and help drivers involved in incidents or collisions prove their innocence."
More versatile technology is driving new solutions to old fleet management problems. TomTom Bridge offers an open driver terminal, linking to the Belgium based company's traffic and navigation data – easily allowing and supporting fully connected specialist applications for individual fleets. Sebastien Ruffino is the company's business-to-business vice president: "One of the biggest work-related traffic issues today is congestion," he says. "It has implications for driver health, but at a business level there's also a productivity and environmental impact. Having access to real-time information on road conditions will reduce that, improve driver journeys and contribute significantly to greater safety."
ISO certification
For organisations wishing to demonstrate a professional approach to work-related road safety management, the International Standards Organisation defines purchase, use, safety and fleet policies in ISO39001. Organisations in Japan, Turkey, Oman, and India are amongst limited numbers so far achieving certification – perhaps because very high fleet operational standards can also be achieved independently. Last year Romanian oil and gas company OMV Petrom took a top ETSC award for their safety programme, which introduced an integrated vehicle monitoring system covering 10,000 drivers. The fleet has had no road-related deaths or serious injuries for three years, and the company is now working to ensure its contractors meet similar high road safety standards.
As emerging economies evolve, business vehicle numbers and driver risks are rising. The latest UN resolution puts new pressure on governments to improve at-work driver safety, but changing attitudes, approaches and standards will take time.
RoSPA's Colin Knight sees continuing fleet risk reduction as a project crossing many boundaries: "A change in safety management legislation and an international standard achievable by all, linked to education programmes and specific safety and efficiency targets, would certainly improve fleet safety management quality," he says. "But Governments, the insurance industry, vehicle manufacturers, fleets and road safety professionals all have a part to play to improve standards across the globe."