Webfleet Solutions achieves ISO 14001:2015 certification
Webfleet Solutions has achieved ISO 14001:2015 certification as part of its work for continual environmental improvement.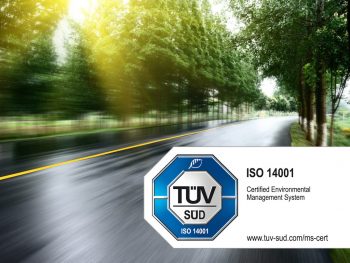 The environmental management standard provides an international framework to help organisations minimise their impact on the environment and comply with environmental laws and regulations.
Webfleet said the certification reflects the efforts it's made to operate more sustainably and reduce its CO2 footprint.
"As part of Our Green Mission, we strive to build a more sustainable future for mobility by lowering our own carbon footprint and helping our customers reduce their carbon emissions," said Jan-Maarten de Vries, CEO of Webfleet Solutions and Bridgestone Mobility Solutions.
"We are continually looking at the entire lifecycle of our products and services and how it impacts the global environments in which they are used. The ISO 14001:2015 certification reflects our commitment to sustainability. It also validates the processes and best practices we implement to create more efficient and sustainable operations."
Recent initiatives from Webfleet Solutions include the launch of a scheme to significantly reduce the use of plastic in hardware packaging and its partnership with global NGO Justdiggit to offset carbon emissions from its supply chain and facilities.
Webfleet customers can also offset their carbon emissions, becoming part of the regreening work.
"Our fleet management solutions already help customers to reduce their impact on the environment," added De Vries. "By monitoring fuel to improve fuel usage, for example, by analysing driving behaviour to promote greener driving styles and ensuring the most economical routes are being taken to reduce emissions. The Green Your Fleet platform gives the opportunity to go a step further and become part of Our Green Mission."