Global warning: How multinational fleets can drive road safety
Companies running global fleets, or expecting staff to drive abroad on business, need to have driver training programmes in place to safeguard employees, be socially responsible and drive down costs. Curtis Hutchinson reports.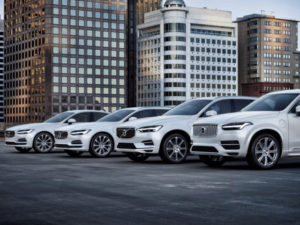 Driving can be one of the most dangerous activities you will expect an employee to do on behalf of the business. Furthermore, driving abroad in an unfamiliar car on unknown roads and not being aware of local customs can raise risk levels alarmingly.
Many believe centralised programmes across multinational companies is the most effective way to deliver consistent driver training. The simple solution is for businesses operating globally, or expecting their staff to travel abroad for work, to have duty of care measures in place to safeguard the well-being of staff no matter where they are driving.
According to Chris Thornton, sales director of DriveTech, the fleet driver training specialist operating in 95 countries, companies operating globally need to have centralised policies in place to protect their staff.
"Large international companies should operate centralised driver training programmes with consolidated global reporting," he says. "This approach means that each driver operates to the same company-wide standards wherever they are, maximising potential returns and employee safety.
"We have a standard global training methodology which is delivered locally by in-country trainers," adds Thornton. "This gives the benefit of consistency and high-standards but is tailored to local laws, culture and languages.
Duty of Care
Thornton believes that companies need to make sure they display a duty of care for all staff in all their working environments, including on the road in other countries.
"Not only is there the staff wellbeing and corporate social responsibility benefits, it helps reduce fleet running costs and frees up budgets for core activities," he says. "There's a moral and business case to ensure that staff are trained and therefore protected when driving on business abroad."
DriveTech has amassed years of experience in delivering international driver training solutions working with blue chip companies across different continents. It also provides cover for LeasePlan International, the fleet leasing and management giant which operates over 1.5 million cars worldwide. Under the SafePlan brand DriveTech and LeasePlan have developed an international service aimed at improving the road safety of clients' employees whilst reducing both fleet costs and carbon footprint.
Thornton believes centralised programmes across multi-national companies is the most effective way to deliver consistent results, citing one international customer which has seen tangible benefits.
"In 2015 we developed, implemented and successfully completed a global on the road driver training programme for a large chemical company, across the four continents they operate in," he recalls. "The results speak for themselves. In 2014 there were 20 motor vehicle injuries, which from 2015 steadily decreased. In 2015 there were 18, in 2016 there were 12 and by the end of 2017 there were just nine – a reduction of over 50%. The results are the outcome of implementing scientifically proven driver assessments, on the road driver training and driver performance monitoring."
This centralised approach is also advocated by IAM RoadSmart which works with  companies and government agencies across the world to identify needs and develop training programmes incorporating variations in road laws and local sensitivities.
"Offering a standardised driver training programme will assist all companies when they look at their worldwide fleet costs," says Rebecca Ashton, head of driver behaviour at IAM RoadSmart.
"Road risk management for large international companies should follow a plan which is equal to a recognised international standard such as ISO 39001," she suggests. "There are many benefits to the organisation. The main one is keeping your employees safe while at work and protecting other road users.
"There are also substantial financial benefits for the fleet by reducing accidents, incidents and business interruptions, while having a positive impact on the environment and lowering fuel costs. A company will also be able to benchmark themselves and identify countries and drivers who would benefit from additional assistance in their fleets.
Brits (driving) abroad
UK-based companies that require staff to drive abroad on business also need to have measures in place to safeguard them. Peter Eldridge, director of the Institute of Car Fleet Management (ICFM), maintains there is a clearly defined role for employers as a car used on business is an extension of the workplace, no matter where it is.
"When sanctioning overseas travel with a company vehicle, businesses have a corporate responsibility to ensure that duty of care and legal compliance is maintained," he says. "They must ensure that fleet drivers are properly prepared for travel abroad and provide support and guidance during and after any trips that are made.
"If this is not robustly managed, then the consequences for the individual driver and the business can be significant and can potentially result in legal proceedings and reputational damage," he adds.
Eldridge also advises that employers need to take care to ensure that correct guidance is provided in relation to exact overseas travel locations as laws vary from country-to-country. "For example, Austrian law dictates that between 1 November and 15 April all vehicles must be fitted with winter tyres with a minimum tread depth of 4mm. If snow, slush or ice occurs outside of these dates then drivers must use either winter tyres or all-season tyres with mud and snow markings. Failure to follow these laws could result in a €5,000 fine and the company vehicle becoming impounded.
"In addition, checks should be made regarding fleet insurance cover to ensure that involvement in an accident where incorrect tyres are fitted does not invalidate insurance cover."
With safeguarding staff, reducing vehicle costs and being socially responsible all high on corporate agendas, the case for having a centralised driver training programme in place is overwhelming.
ALD Automotive case study: Addressing social responsibility
ALD Automotive manages over 1.5 million vehicles across 43 countries. Its international network enables it to deliver centralised driver training programmes to customers focused on employee safety but with a wider remit incorporating social responsibility.
"We seek to ensure that environmental and social principles apply to all the company's activities and are taken into account in the daily conduct of all its businesses," says Stéphane Renie, head of corporate and social responsibility at ALD.
"In line with these principles, the company actively works towards helping clients improve safety on the road for their employees by providing dedicated driver safety training on a global basis," she explains. "Successful driver training programmes not only contribute to changing driver behaviour, but also help improve the overall efficiency of an organisation's fleet both financially and environmentally."
ALD Automotive says its programmes help fleets reduce total cost of ownership by saving up to 15% on fuel consumption as well as maintenance costs and vehicle repairs. "Driver training programmes help protect those who are behind the wheel by reducing accident frequency, driver stress and speed and contribute to the adoption of an anticipative driving style. Companies and their employees can also contribute environmentally by reducing CO2 emissions, pollutants in the air and noise.
"Responsible driving also reduces liability exposure which can damage a company's image and increase financial expenses in terms of operational, legal and insurance costs."
The big picture
Fleet driver training company DriveTech provides global coverage in over 95 countries and 30 languages. By working with 50 local driver training partners it delivers global initiatives on a local basis.
Just some of the headline trends the company is observing are: There are 1.25 million deaths on the road each year worldwide; road and traffic deaths in low and middle-income countries are more than double those in high income countries; an estimated 40% of EU road deaths involve business drivers and more than 90% of incidents are the result of human error/behaviour.
"These statistics show that multi-national companies must take extra care to ensure each driver is safe wherever they drive," says Chris Thornton, sales director of DriveTech. "A driver training programme will tackle the typical cost, safety and performance challenges associated with fleets, resulting in improved driver safety, reduces collision numbers and severity, reduces fuel costs and increases staff retention.
"With a typical fleet, we have calculated that a standard training programme will deliver a payback on investment within five months based on collision savings alone," he claims.