Hitachi Capital continues MaaS work with MobilityMixx investment
Hitachi Capital Corporation has acquired 49% of the share capital of MobilityMixx B.V. in line with its plans to become a leading Mobility as a Service ('MaaS') provider and to expand in Europe.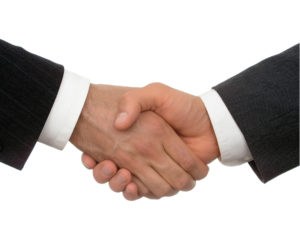 Hitachi Capital is looking to expand its presence in Europe and to evolve from a predominantly full service leasing firm to one of the leading mobility operators, and the deal will tick both boxes.
MobilityMixx, a subsidiary of ARS Traffic & Transport Technology, is a long-established MaaS specialist and 'Smart Mobility' provider in the Netherlands, which is one of the most developed markets for MaaS and seen by Hitachi Capital and ARS as an excellent environment to combine traditional products with MaaS, supported by MobilityMixx's technology – with possible expansion into other markets.
MobilityMixx enables users to benefit from multimodal travel services including trains and trams, car rental, car sharing, taxis, parking, electric bikes & scooters and EV Chargers and fuel stations, accessed via smartphone or SmartCard. It can be used by both corporate and government clients to aid with cost reduction by providing mobility budgets, reporting modules and utilising reward programmes that influence travel behaviour.
Earlier this year, Hitachi Capital acquired 100% of the share capital of fleet management and leasing firm Maske Fleet GmbH as it expands its vehicle solutions business further in Europe.