Wraps come off top fleet cars at Geneva Motor Show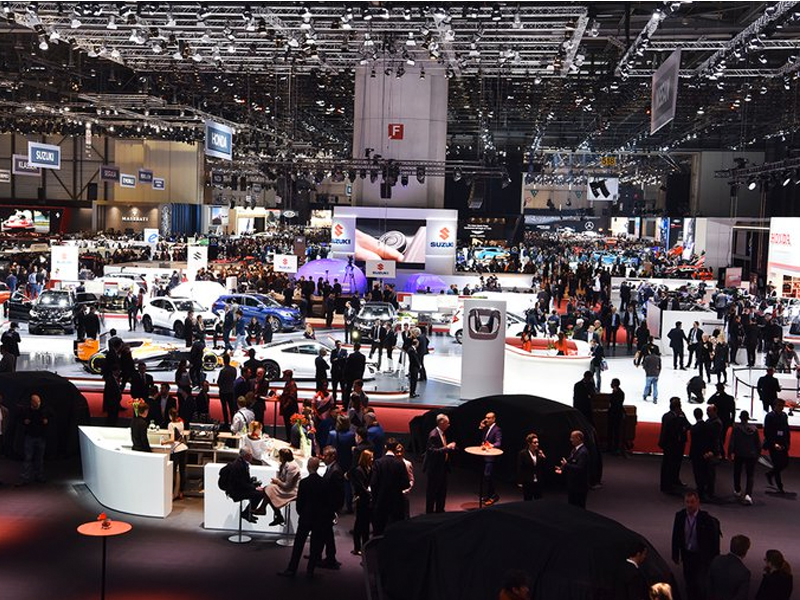 A look at the top 10 highlights for fleets at this year's Geneva Motor Show.Volvo XC60
Volvo took the wraps off its new XC60 mid-size SUV, revealing a car heavily influenced by the larger XC90 model.
Due to go on sale in the UK this summer, the new XC60 will be charged with continuing the sales success of its predecessor which accounts for nearly a third of Volvo's global sales.
Opel Insignia
Opel revealed both its Insignia Sports Tourer estate alongside the Grand Sport hatch. The Sports Tourer is slightly longer and lower than its predecessor but also light and brings a wide range of powertrains including an all-new 1.5-litre Turbo petrol.
Volkswagen Arteon
Volkswagen revealed the successor to the CC saloon-cum-coupe – the Arteon.
Due to go on sale in the UK this summer, the five-door Arteon is based on the familiar MQB chassis architecture used on the Passat.
Kia plug-in hybrids
Kia debuted its Niro and Optima Sportswagon Plug-in Hybrids, which are both scheduled to go on sale in Europe this summer, offering sub-50g/km CO2 emissions.
Elsewhere at Geneva, Kia gave European debuts to the updated Picanto city car, now offered as a five-door hatchback only, and the striking Stinger rear-wheel drive sports saloon.
Ford Fiesta
Ford unveiled its new Fiesta and also presented the global debut of the new Fiesta ST, which debuts a 114g/km three-cylinder 1.5-litre EcoBoost engine.
Hyundai FE Fuel Cell Concept
Hyundai unveiled its FE Fuel Cell Concept, which forms part of the company's plans to launch 14 or more new eco models by 2020.
The FE Fuel Cell Concept – 'FE' stands for Future Eco – and will be used to influence an SUV Fuel Cell model set for launch in 2018, which will feature 'Hyundai Smart Sense' driver assistance technologies, alongside an extensive hydrogen-powered range.
BMW 5 Series Touring
BMW unveiled its 2017 5 Series Touring, prior to sales starting in June.
Slightly larger than the outgoing model, the latest 5 Series Touring brings increased space of 570 litres rising to 1,700 litres – up 10 and 30 litres respectively. It also offers an increased payload of 730kg – up 120kg – but weighs up to 100kg less, helping to lead to a reduction of up to 11% in fuel consumption.
Suzuki Swift
Suzuki revealed its European Swift model, which goes on sale this summer.
Available as a five-door model only, the new Swift is shorter, lower and wider than before, while bringing a 20mm longer wheelbase that offers increased passenger space plus an extra 54 litres of boot space, which stands at 254 litres.
Nissan Qashqai
Nissan took the wraps off its facelifted Qashqai crossover, which is on sale from July.
The 2017 model will be available with Nissan's ProPILOT autonomous drive capability, which controls the steering, acceleration and braking in a single lane on highways.
Hyundai i30 Tourer
The second model in the new i30 family alongside the hatch, the new Tourer will bring the same wheelbase as the hatch but is 245mm longer. It will also offer one of the biggest boots in its sector and a claimed best-in-class safety package.
Subaru XV
The main focus on the Subaru stand was its new XV crossover.
On sale next year, the new XV is built on Subaru's completely revamped Subaru Global Platform architecture. The model also features an updated version of Subaru's 2.0-litre Direct Injection Boxer engine, which is lighter and delivers more power and improved fuel economy.
For more of the latest industry news, click here