Spotlight: Volvo XC60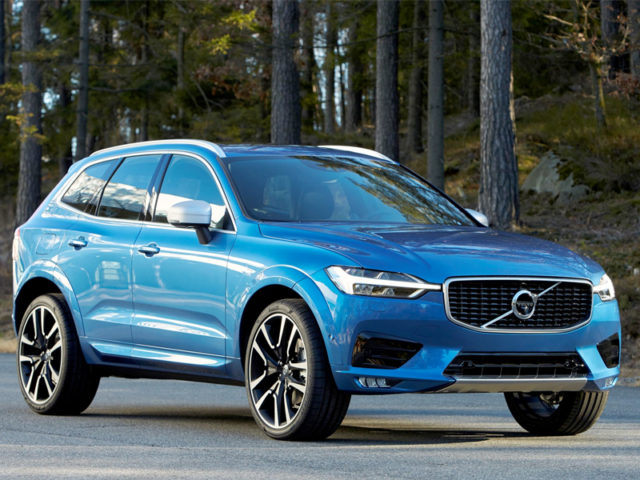 Nine years after the original XC60 was introduced, Volvo has high hopes for its replacement. John Challen takes a look around the mid-size SUV.
Worth the wait
Nearly a decade ago, Volvo broke new ground with the XC60 – a car laden with next-generation safety technology and providing a new segment for the Swedish manufacturer.
The car that brought us 'City Safety' and claimed to be 'the safest Volvo ever' obviously did the job because today XC60 accounts for around 30% of Volvo sales around the world.
Range review
It's a tried and tested mix for the XC60, with the T8 petrol plug-in hybrid at the top of the tree, with its 407hp and 0-100km/h time of 5.3 seconds. Other petrol options are the 254hp T5 and the turbocharged, supercharged T6, offering 320hp and 400Nm of torque. For diesel fans there is the choice of the D4 with 190hp or the D5, which delivers 235hp.
Fully loaded
The hierarchy at Volvo say that the new XC60 is 'the perfect car for an active lifestyle and it represents the next step in our transformation plan'. Whether you believe that or not, it is a step firmly in the right direction.
As with the original model there is groundbreaking safety tech: Oncoming Lane Mitigation is new and uses Steer Assist (now part of the City Safety package) to help prevent head-on collisions. Volvo's blind spot indication system also uses Steer Assist to reduce risk when it comes to accidents caused by sudden lane changes.
Fleet Fact
Semi-autonomous driving of the XC60 is possible via the optional Pilot Assist.
What we think…
Nine years is a long time in the automotive world, but when you've got a forward thinking car such as the original XC60 to begin with, it makes a big difference. Volvo has taken what the first-generation car offered and built on it with more technology, more safety and more appeal.
Add in an intuitive infotainment package with decent connectivity options, and that one third share of the total brand's sales looks safe for the foreseeable future.