The customer not the car: ALD's Innovation Lab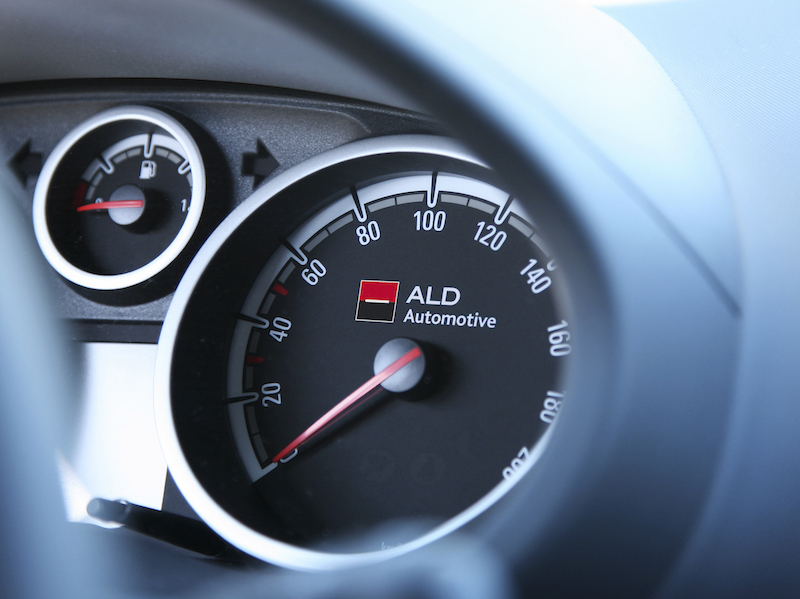 ALD is revising how it carries out its business and its Innovation Lab is key to the changes, as John Kendall found out.
Anticipating future mobility developments has led ALD Automotive to develop new approaches and products to ensure the company is well-equipped to meet the needs of its customers in the future. Developing apps, such as the 'My ALD' mobile app is one step that the company has taken and it is now available in 21 countries across the world.
In 2013, the company devised a new way of doing business. In the words of chief administration officer John Saffrett, "Headquarters should not dictate, but facilitate." The result was the 'Innovation Lab', with centres in Belgium, France, Italy, Luxemburg, the Netherlands and the UK. An 'Innovation Committee' meets each month to determine how to respond to market shifts and can share market solutions with others. Saffrett told IFW, "All employees have the freedom to develop new products and services. We believe that those who have regular contact with clients are best placed to develop it. Innovation is a culture change and a way of working."
Country specific innovation
The model is simple; develop products as close to the market as possible. As a result, ALD has drawn on the expertise that it has identified in its operations around Europe. For instance, the UK has expertise in telematics and can develop systems for other markets. ALD says it can deploy its new telematics platform to any country in under three months. Telematics use in the UK tends to be focussed around duty of care issues, but other countries have different priorities. The capture of mileage and service data could be the starting point. Local legislation often determines the requirements. ALD UK has set up a Development Centre to accelerate development in new digital applications and products.
At ALD France, the company conducted a large study of driver experience, which is now available to ALD operations in 43 countries. An innovation lab in Paris is looking at the use of 'Chat bots' to hold conversations with clients via WhatsApp or Facebook Messenger. Could a system like this be used for making a service request?
Private leasing is popular in Italy and ALD's Ricaricar has been developed in Italy as an online, 'pay per use' personal lease offering. Under Ricaricar it is possible to draw up a private lease contract for 300km per month, for example. Then at the end of each month, the actual distance used can be calculated and charged accordingly. Services can also be bundled with the car, with add-ons such as an extra 1,000km for Italian customers in the summer.
Similarly, Ricaricar can be sold with no distance allowance, permitting the customer to buy in every month according to what they need. ALD Italy is also working on the development of a car-sharing platform, which could be used by ALD globally.
ALD Luxemburg has developed Shaker, which is an incubator for start-ups in the mobility sector. Shaker can provide office space, advice and help with sales and networks. Two projects have already been developed through Shaker. ALD Belgium has provided a partnership to provide EV leasing in the B2B and B2C sectors.
Mobility Experience Centre
ALD has developed its Mobility Experience Centre in Amsterdam, to give invited customers access to the latest trends and developments in mobility. The company is not alone in developing such thinking, Alphabet and LeasePlan have adopted similar approaches, particularly in the Netherlands where demand has driven the change.
ALD established the Mobility Experience Centre around two years ago and since then some 1,500 people from over 300 companies have visited the centre to help determine their mobility policies.
Carel Bal (pictured), ALD regional director for the Benelux who has overseen the introduction of the Centre, explains that the Netherlands is one of the oldest full service leasing markets in Europe. He characterises the market as one with a range of taxes including high Benefit-in-Kind (BiK) tax, a luxury car tax and a carbon dioxide emissions-based system. "The Dutch are not more environmentally conscious, but they are more wallet conscious," he reckons. This has resulted in significant down-sizing in recent years and companies are focussed on corporate social responsibility, so Bal expects company car use to decline.
"Currently 42% of all registered vehicles in the Netherlands are leased," he says. The total leasing market for vehicles in the country stands at 770,000 vehicles. After Norway, the Netherlands is the next strongest market for EVs, according to Bal and average car CO2 emissions have dropped from 125g/km in 2011 to 91g/km in 2015.
Changing behaviour
As Bal points out, low CO2 means that the yield from BiK tax has also fallen, which has led to a change in tax policies. The benefits currently in place for hybrid cars will be eliminated. While the total business leasing market is slowing down, private leasing is growing. Leasing companies need to be able to adapt to such changes and the Mobility Experience Centre is designed to give organisations a wide view of the options that the company can offer. At the core of it is a square-shaped area with drop-down monitor screens along each side of the square, physically placing people at the centre of the space, which is where ALD wants its customers to be in terms of business – customer, not car-centred. Using the 19 interactive monitors ALD can show the latest trends and developments in mobility.
Some organisations have revised their mobility planning as a result of time spent at the Experience Centre. Bal gives a general example of an organisation that was more conscious of the importance of its integrated total mobility and the impact all the different elements have, instead of just managing their fleet. "It meant that in a certain number of cases, they would be looking to handle their fleet in a more flexible way," he says. For this purpose ALD might suggest the use of ALD Choice, giving customers access to a choice of new and used vehicles, available for different lengths of time, with an option for other mobility packages.
Bal estimates that after visiting the experience centre, 20% of the visiting organisations did something completely different, while a similar number considered adopting ALD as their service provider.
ALD has used the Experience Centre in a number of ways. Events are organised, "There is a community of financial directors," explains Bal and ALD has arranged different speakers for groups of them and similarly for human resources (HR) directors and other existing customers.
With corporate leasing slowing down in the Netherlands, while private leasing grows, it could bring big changes to vehicle leasing in the country, which could be the beginning of a trend that others might follow. "I expect the stagnation in B2B leasing to persist and potentially even go into a mild decline, because several companies are considering rationalising or even abolishing their car policies and replacing them with private lease, or budget cuts," says Bal. The private leasing might be backed by cash or funding from the employer particularly where the employer specifies that the car must meet certain standards.
For more exclusive features, click here.
ALD AutomotiveALD is revising how it carries out its business and its Innovation Lab is key to the changesas John Kendall found out.